Iphone and Android Smart Phone Wood Stand Keychain
Watch your favorite TV shows, movies, news, MTV's, fights and concerts conveniently on your phone wherever you are with these brilliant idea phone stand.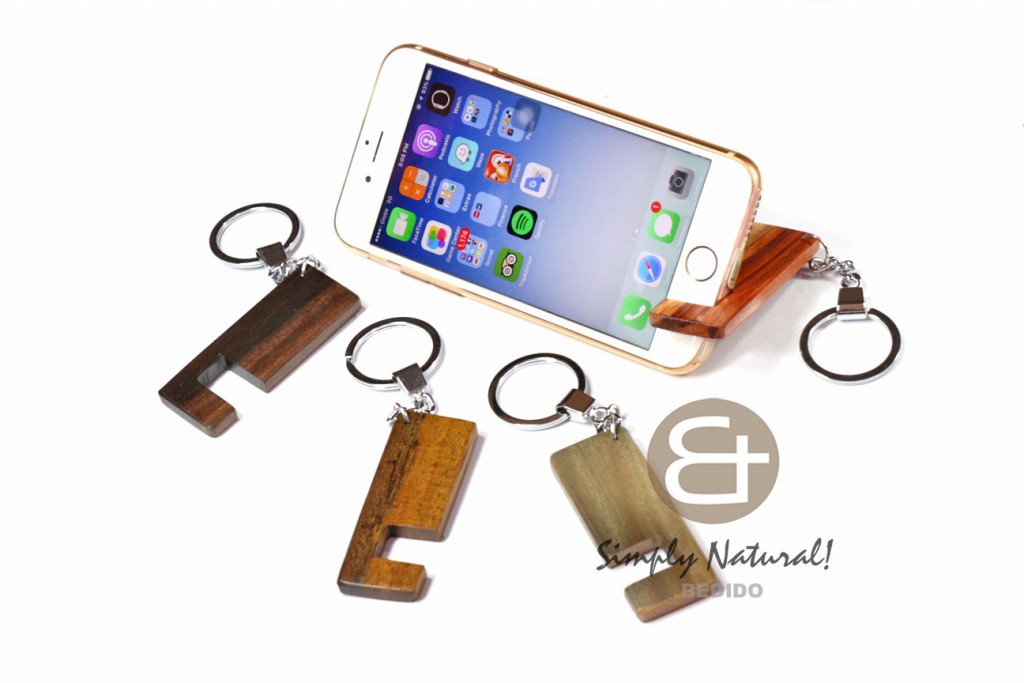 Elegant hardwood stand keychain stained and top coated in semi-gloss on a chrome keychain. Made in Cebu, Philippines.